One Short Trip To A World of Adventure
Some of the best moments in life come from unexpected and unique experiences.  From your first kiss to a well deserved promotion, it is these moments that define life and make it worth living.  For many, a day trip is an excellent opportunity to take a step away from responsibilities and truly experience life.  One increasingly popular day trip hotspot located here in England is a place called Hoverdays.  From new experiences to incredible memories, lets take a look at what Hoverdays has to offer.
Experience Life
Hoverdays offers a wide variety of exciting things to do, and is the perfect place for hen and stag parties, corporate team building, or just a day with friends.  Some of the most exciting things to do take directly from the Hoverdays name, and include various kinds of hovercraft that you can drive.  In addition, there are any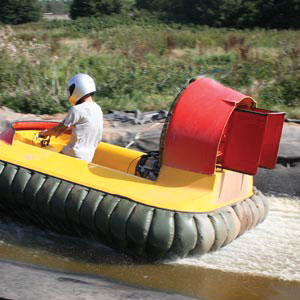 number of other activities that are sure to be memorable, including extreme 4X4 driving, archery, Segway riding, blindfold driving, reverse steer buggy driving, and special seasonal events.  There is also the incredibly fun to drive Argocat.  At Hoverdays, it is hard to find something you haven't done yet. When combined with excellent Bushcraft BBQ and gift vouchers, Hoverdays can make an excellent experience truly memorable.  Depending on when you want to go, there are special midweek deals that you can take advantage of.  Specials offers and packages are also available for larger groups.  The only thing standing in your way is how to get there.
 The best way to get to Hoverdays
Located just an hour and twenty minutes away from Manchester, the best way to get to Hoverdays is by using Minibus.  Here at ST Minibus Manchester, we offer a range of different services tailored to your get away.  This includes the ever popular hire by the hour, where you hire the Minibus and the driver for however long you need.  That way, you have the freedom to enjoy everything that Hoverdays has to offer, with minimal time restraints on your part.  If you are looking for a straight trip, the cost is £240.00 pounds for a 16-seater.  In addition to transport there, the charge includes the trip back as well.  If you are looking for additional information or have any question or concerns, please don't hesitate to contact us.  Lets work together to secure your next trip to a world of adventure.  So what are you waiting for?