Take a Trip to the Bents and Gordon Riggs Garden Centres
Bents Garden Centre
Bents Garden Centre was established in 1937. Here you will find the highest quality plants as well as the best in gardening advice. They have been awarded the Garden Centre Association's 'Garden Centre' of the Year Award for three years in a row.
You could leave your children to find their own adventures in the recently built play area, while you dine in the Fresh Approach Restaurant, which will suit any taste from traditional, Italian, salads, sandwiches and much more. You could even go on the decking area where you can get coffee and cake, and keep an eye on them whilst playing.
If you are bringing a group of children on their school trip, don't forget to take them here. It is suitable for ages between 3 and 10 years old. They can join in the activities such as wonky walk and adventure towers, sensory experience as well as climbing walls. This play area has been designed in the hope that it will get young children interested in outdoor activities by encouraging it into play.
The activity has been created with Primary Schools in mind, and is called the Ready, Steady Dig. Here the children can learn about the environment, as well as learning the basics of gardening. It consists of 2 hours packed with fun, hands-on learning activities.
The children can also participate in Bents Buddy activities, especially if you bring them here during the school holidays. They will be kept busy with treasure hunts, workshops and face painting.
Gordon Rigg Garden Centre
This garden centre has been helping gardeners of all levels since 1945. It is owned and run by a family that give it a warm and friendly atmosphere, with fantastic prices to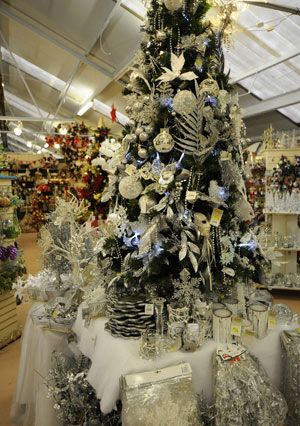 suit every budget.
When you have finished here, you can pop on over to the Gordon Rigg Garden Centre at Todmorden. It is said to be one of the largest Centres in the North West of the country that spreads out over 60,000 square feet.
This garden centre offers a wide selection of products to buy, which include outdoor and indoor plants, wild bird care, garden furniture, garden tools, gifts and floristry. To find out what more they have in store, it is a must to visit.
They also have the Cotton Weavers Café, which has recently been refurbished for light refreshments.
Hire a Minibus with Its Driver to Get You There
Minibuses Manchester are offering this terrific trip for just £200 return, which includes a 16 seater minibus, driver, pick up and drop off points. You will be driven there in style and comfort. If you wish, you can sit back and listen to music along the way or chat about your day with your friends. If this sounds like the sort of thing you will enjoy, get on the phone today and book your minibus Manchester without delay.